6th Nov 2016, purchased honda activa 125 from yume honda sector 18 gurgaon, within 4th day i noticed some different sound from the engine. the same i informed to the dealer through phone. Dealer asked me to visit once to service center and 6th day visited the service center, they said the sound will go off after the first service. 20th day [180km] done the first service, next day the same sound was getting. from that on wards they done 7 more services, 16+ days[still] in service center. (within 67 days 17 days in service center) they keep changed all parts from another honda. on 7th service Mr Ashok, Mr Nawneet -8800192221 [persons directly from honda] spend the entire day for repairing like dismantled and assembled the entire clutch unit, engine and other parts from the vehicle. they replaced corroborator, spark plug and other things from an old honda activa. the service center dont had anything on stock, even spark plug too. After doing such a service they said now everything fine you can take the vehicle, now the vehicle had many scratches and vehicle had 10 years of services too. there was a abnormal were and tare on clutch cover, which is attached to the engine side. Mr Ashok said these was the manufacture defect too. Still they are not ready to replace the vehicle or not even ready to provide an extended warranty too. The honda service persons are not ready to understand the problems or not even ready to resolve the problem too. Instead of old parts, i asked them to put new, even they are not ready to do the same too. Honda brand name having some premium values and these persons where spoiling it.
When i asked the next exhalation, the customer care persons Mr Rohit [team lead in customer care] and Mr Maneesh [from honda head office customer care] saying you can directly contact higher authorities like Mr Prabhu Nagraj or like persons.
Finally I send a mail to Prabhu Nagraj, Sridhar, Customer relation persons, Namrata Pant and Vibhuti Dimri.
My contact points Mr Rohit [higher position] – Customer care 18001033434 Nawneet – 8800192221, Mr Ashok from Honda, Mr Susheel[High position], Mr Maneesh on 01246712859 – Honda head office, Mr Kamal 9818341444, Mr Devpanday 8130341444 from yume honda.
Still i am waiting for getting the response. My complaint number 1-13065873301, the complaint was registered through email and email was send on 9th December 2016, still these days my complaint was opened only.
Not only me many other persons where facing same problems. the following links help you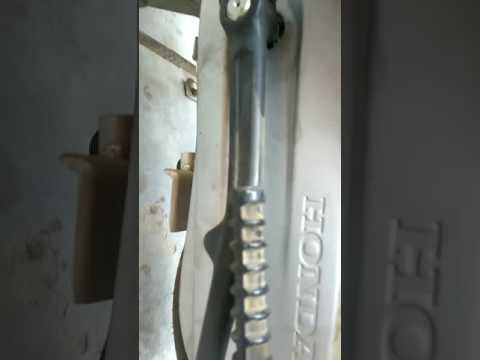 For this i would like to get a support, how can i resolve the issue.